Solder Mask for PCB with the award-winning SUSS JETxSM24 Inkjet Printer
Inkjet printing means fewer process steps compared to traditional solder mask coating or Laser Direct Imaging (LDI). Photo and development processes are eliminated as is the need for full surface flooding. This speeds up production while reducing waste, material and energy consumption.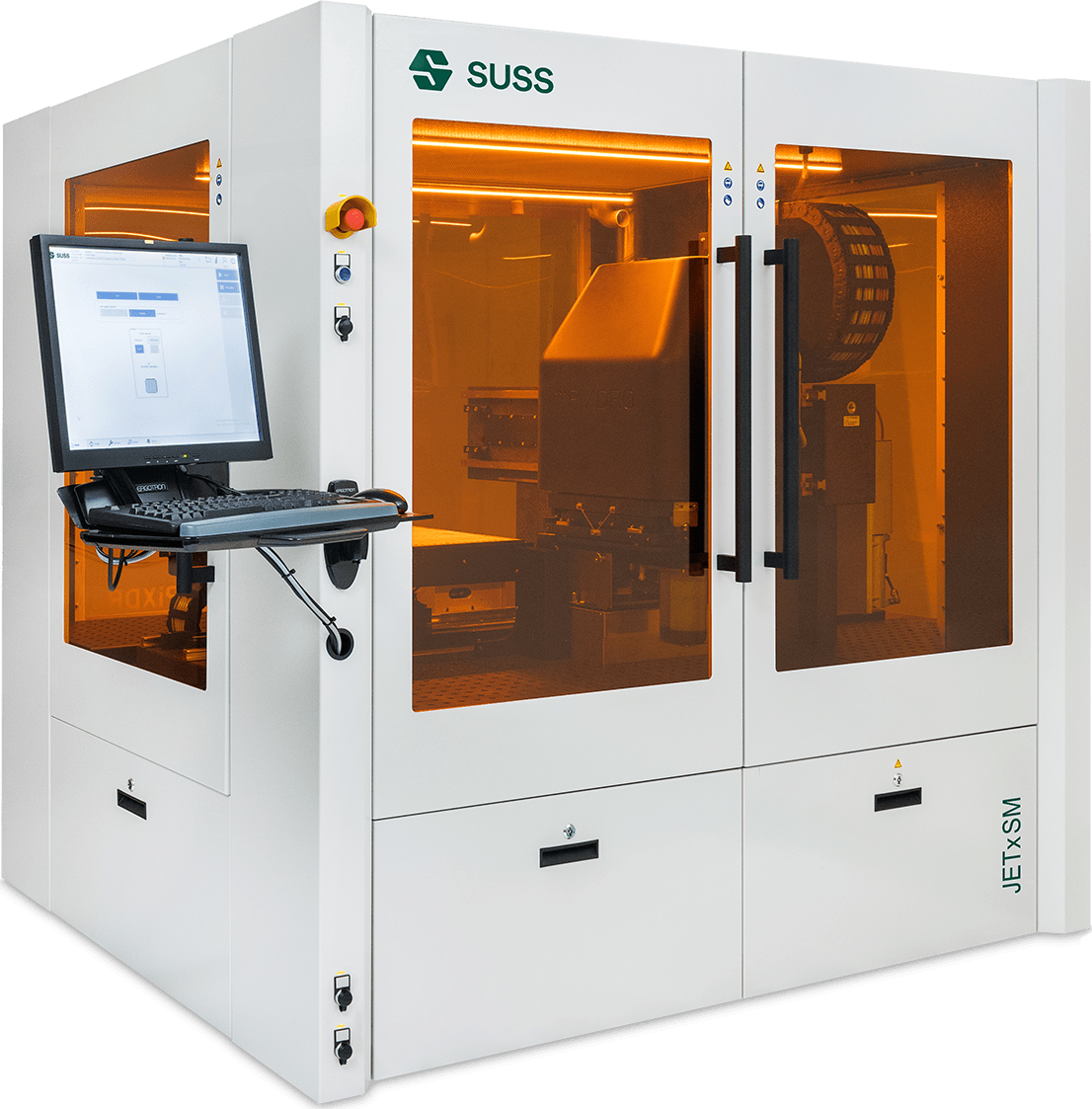 Achieve more with less:
Your benefits
3
Productivity
Integrates High-Mix Low-Volume (HMLV) and Low-Mix High-Volume (LMHV) production
Slims down operations and speeds up manufacturing
Delivers a rapid return on investment
Efficiency

Aligns with current Environmental, Social, and Governance (ESG) strategies
Reduces waste and minimizes environmental impact
Applies material only where it's needed
Precision

Five micrometer coating thickness accuracy
Additive manufacturing that reaches the edge of the copper
Superior circuit board quality
Up to
0
billion
drops per panel
Product Video
Watch our experts explain the device and introduce the technology.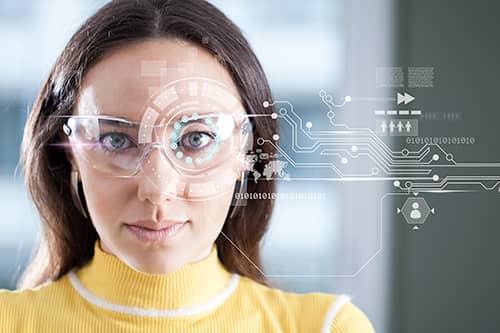 Join our webinar on February 13th, 2024
A revolution in PCB coating: Three easy steps
The SUSS JETxSM24 reduces the process of PCB coating from several production steps down to just three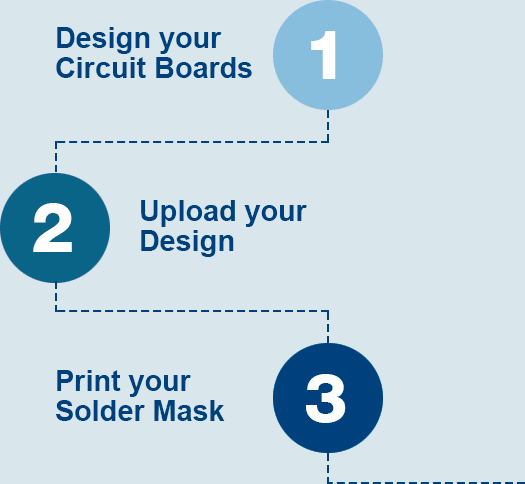 Loading and board reading
Alignment on four or more points
Computation of image
Printing
UV bump
Unloading
Boost Your PCB Manufacturing with JETxSM24 FE Software
Printing jobs created by JETxSM24 FE provide the PCB manufacturer with supreme control on solder mask coating parameters like feature size and thickness. The JETxSM24 FE operates according to computer-aided manufacturing (CAM) principles, making its printing jobs directly available to the tool on the manufacturing floor. This ensures the best possible result even without specific operator skill and experience. Software updates make your JETxSM24 future-proof for many years to come.
What our experts say about JETxSM24
Contact us
Get registered today for our free webinar on February 13th, 2024 or contact us for further information